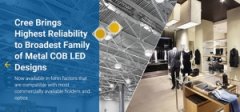 Comet Electronics introduces the new XLamp® High Current LED Array CMT series from CREE
12.07.2018
The new series which extends the portfolio of metal-based "chip-on-bоard" (COB) solutions. The CMT matrix offers up to 45% density of the luminous flux and up to 17% higher efficiency.
The innovative technology used in the new series offers greater reliability at high operating current compared to competitors` COB solutions. With more than 6000 hours of laboratory LM-80 test, the series allows manufacturers to upgrade their designs and meet ENERGY STAR® requirements.
FEATURES: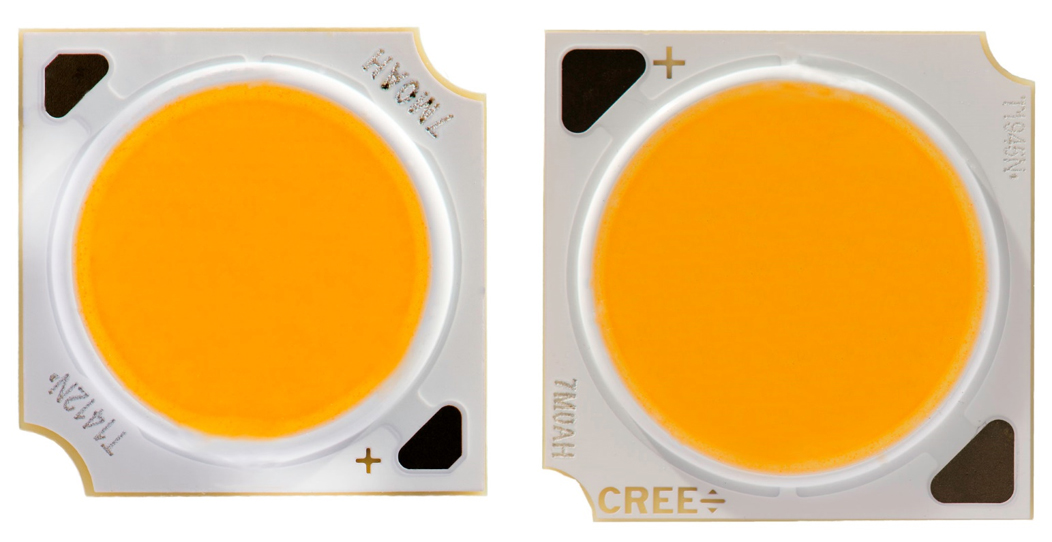 10 power varieties;
Three LES sizes - 9.8mm; 14.5mm и 22mm;
Three sizes of the pad - 13.35x13.35mm; 18.85x18.85mm; 27.85x27.85mm;
Color temperature range 2700-6500K;
CRI options - 70, 80, 90 and premium 98;
Optimized for best-in-class lumen output, efficacy and reliability at high drive currents.
APPLICATINONS:
Street lighting;
Industrial lighting;
Office lighting;
"Down light and High/low bay light.
For additional information: XLamp CMT Feature Sheet.pdf (666Kb)