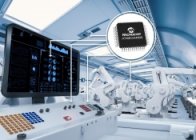 New megaAVR® MCUs
24.04.2018
8-bit MCUs built for Real-time Control with Core Independent Peripherals
The megaAVR® MCUs broaden the effectiveness of real-time control systems with a combination of intelligent hardware peripherals alongside the low-power capacity of the AVR core. Each of the ATmega4809, 4808, 3209, and 3208 offer individualized options for pin-counts, packages, and memory. Each includes a high-speed ADC and easy-to-configure Core Independent Peripherals, making the megaAVR family optimal for use as companion MCUs for complex microprocessor-based systems, or as standalone processors in command-and-control environments.
Engineered for Real-time Control
Modern control applications utilize MCUs to increase their performance, while making them more efficient and reliable. The new megaAVR® devices take the concept further with a peripheral set designed to decrease system response time and increase reliability, while at the same time reducing overall code footprint, validation time, and system development cost.
Key Attributes:
Internal 20MHz oscillator
Up to 48KB of FLASH memory
Up to 16-channel, high speed 10-bit ADC
Cyclic Redundancy Check (CRC) with SCAN
16-bit Real Time Clock
Configurable Custom Logic peripheral
6-channel Peripheral Event System
Analog Comparator with scalable reference input
Configurable, internally generated Reference Voltage
UART / SPI / dual-mode I2C
Available with up to 41 I/O
Getting Started - Atmel START
Significantly reduce your development time with START -- our intuitive, web-based graphical configuration tool for embedded projects. While you navigate through the easy-to-use interface, START generates factory-validated C-code to help you get your design started correctly.
Get started today at start.atmel.com.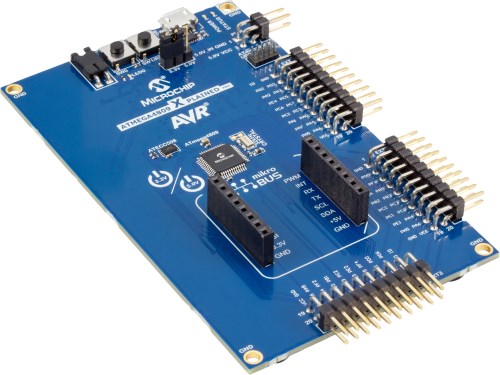 ATmega4809-XPRO Evaluation Kit
The ATmega4809-XPRO Evaluation kit is the ideal platform for rapid prototyping with our new megaAVR® MCUs. The USB-powered kit features an on-board programmer/debugger that seamlessly integrates with Atmel Studio, along with touch buttons, LEDs, and extension headers for quick setup. The board also has a MikroBUSTM -compatible socket, allowing you to easily add sensors, actuators, or communications interfaces from Mikroelektronika's extensive library of click boardsTM.